Chauffeur and Limousine Service
Munich and Bavaria
Welcome!
Call us!
+49 89 7406 8076
Prices valid only to and from Munich.

Please do not forget to enter your exact address including house number!

Make your booking at least 24 hours in advance.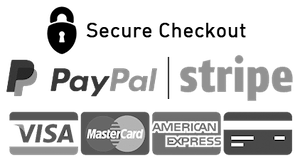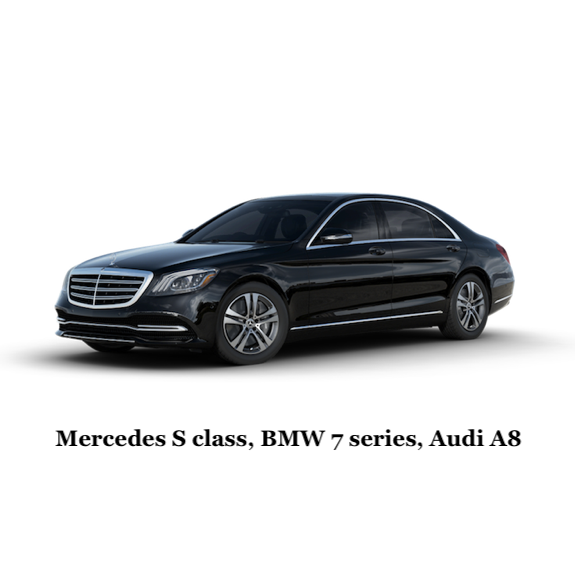 First class
Max.3

 Max.3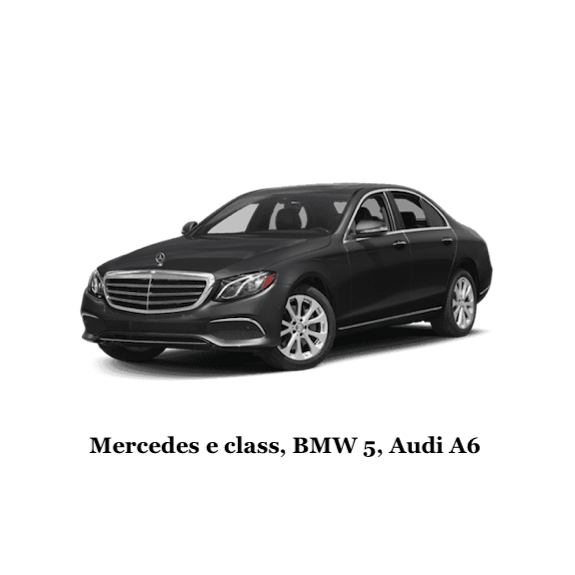 Business class
Max.3

 Max.3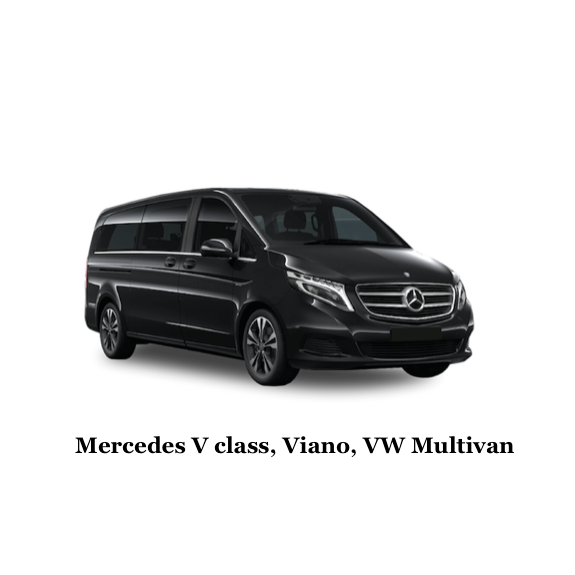 Business van
Max.7

 Max.7 

Airport transportation
Airport transportation is a large part of our business. Thus we work hard to make it an exceptional experience for our clients. At Executive Chauffeuring we understand the stress and time-sensitive issues of travel, whether it be business or leisure.
Why should you have to be concerned about finding available parking, navigating out of a crowded lot, walking a long distance to check luggage all before you even pass security and find your gate? Returning from a trip means the reverse scenario, with the additional stresses of finding your vehicle, dealing with cold, snow-covered cars during inclement weather, and finally completing the drive home. Not to mention costs of parking, which continue to increase!
Step into one of our many luxurious vehicles and enjoy your ride to and from Munich's International Airport or any of the Munich private airports with the chauffeur service in Munich. Complimentary bottles of water and newspapers are available for travelers using our pristine fleet of vehicles.
Executive Chauffeuring can provide personalized "Meet and Greet" service* by your driver. This service is perfect for individuals or groups unfamiliar with a particular airport, VIPs, or others that do not frequent air travel.
Corporate clients
At Executive Chauffeuring, we believe in building long-term relationships with our corporate clients. As such, we know that corporate clients have a variety of ground transportation needs.  We also offer our Corporate Accounts the benefit of e-mail, text, or fax confirmation notifications and receipts, detailed billing, and convenient online reservations.
All major credit cards are accepted. You will find that using our Munich Car Services will be one of the best decisions you have ever made!
Business or personal
EXECUTIVE CORPORATE SEDAN SERVICES

FLEXIBLE LONG TERM ACCOUNTS AVAILABLE
AIRPORT SERVICES

TO and FROM Munich Airport
BUSINESS MEETINGS, CONFERENCES 
FLEXIBLE CORPORATE ACCOUNTS

WE OFFER SPECIAL RATES FOR DAILY and WEEKLY PLANS

SPECIAL EVENTS

CONCERTS, SPORTING EVENTS, RESTAURANTS, THEATERS
CONDUCT PERSONAL BUSINESS
Business travel
The business world in Munich is fast paced and always on the go. If you subscribe to the belief that you will never get a second chance to make a great first impression, then you will understand the importance of getting to that business meeting on time. We understands the important of prompt service and we will be there to pick you up and get you where you need to go. We provide excellent business travel limousine services for corporate travel, transportation to and from the airport, and transportation services to all your important meetings and events. We offer speedy, prompt limo transportation service in the greater Munich area.
The limo drivers are consummate professionals who have thousands of hours of excellent business travel limousine services. Entrust your clients to our drivers.
Our business travel limousine drivers and staff have relationships with industry leading businesses and business travel associations. Our knowledge of Munich's business sector underscores our commitment to putting in the research that will enable us to get you to where you need to go as quickly as possible. We want to work with you to make your job easier. We hope you call us to find out more about our business travel limousine services.
For luxury chauffeured transportation, Munich's limousine  and chauffeur service  is the trusted provider for a lot of clients.
We provide the best in luxury transportation with affordable rates, professional and friendly chauffeurs, safe and comfortable vehicles, and a focus on customer service.
Our limo service in and around Munich is the top choice if you need airport transportation, want a special night out, are going sightseeing in Munich, or need daily business transportation.
Our services get you to your destination safely, efficiently, and comfortably.
Airport transportation
City Sightseeing Transportation
Limo, Luxury Car, and Bus Service in Munich and Bavaria
Shuttle & Group Travel Services
Black limousines from Mercedes, Audi or BMW
Whether your transportation is planned or last-minute, we are here to serve corporate clients working in Munich.
Use our limo service to pick up important clients or for traveling to and from home.
Leave the driving to professional chauffeurs so you can converse with colleagues, get business done on the road, or simply enjoy a hassle-free, safe ride.
At first, check your price
on your Website or Mobile browser:
Start and destination address, time and date
Choose your vehicle
When making your selection, pay attention to the number of passengers and luggage
Enter your details
like email, name,special instructions if any, etc.
Choose your favorite payment method
and make your booking.
Pay with your credit card at paypal or stripe.
Booking confirmation
You will receive your booking confirmation, to your email address.
Complimentary waiting time
Take your time and relax.
Airport pickups include 60 minutes
of free wait time, and all other pickups
include a free 20 minutes.
All inclusive rates
There are no hidden fees.
Your affordable all-inclusive rate
— confirmed before you book
— includes all taxes, tolls and gratuities.
Professional drivers
Have peace of mind knowing that all the Limo drivers are licensed, insured and regulated.
Free cancellation
Change of plans? No problem!
Cancellations are free up to 12 hour before your pick up time.
Secure payments
Of course, we offer secure payment methods from PayPal and Stripe.
Have questions, comments,
concerns or inquiries?
Do feel free to contact us and
we'll do the best to address them all!
You can fill out our online form
and we'll get in touch with you as soon as we can!